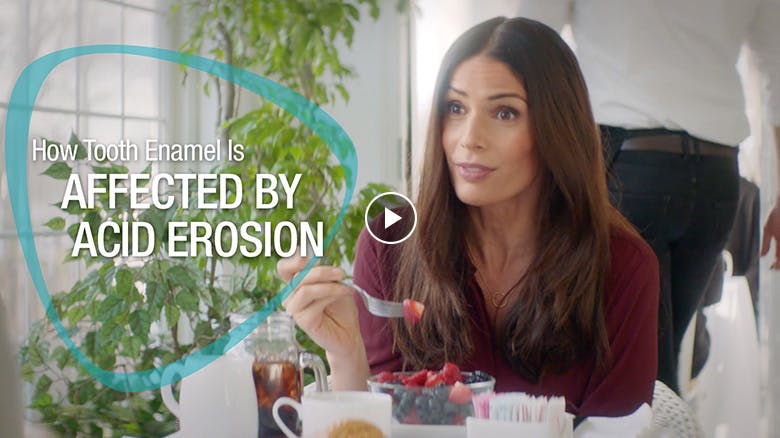 1. Rounded edges
The edges of your teeth are the most exposed to acid wear, so will tend to be worn away first.
2. Dull or Discolored
As the enamel wears away, your teeth may lose their shine, making them appear dull.
3. Yellowing
If a significant amount of enamel is worn away from the tooth, the slightly yellow dentin layer underneath can become more visible.
4. Translucent or See-Through
As more enamel wears away, teeth can become visibly thinner. As the enamel thins, the edges of your teeth can appear translucent.
5. Sensitivity
As the protective enamel wears away, the underlying dentin layer can become exposed. This can be one of the causes of sensitivity.
Fortunately, it's easy to take action to reduce these risks. Find out more on how to protect against acid erosion.