Optimized Fluoride
Formulation
Pronamel is specially formulated to release more fluoride, helping to boost the replacement of calcium, which is the essential mineral that naturally strengthens enamel.
Strengthens & Protects
Acid-Weakened Enamel
Actively strengthens and rehardens weakened enamel every time you brush while also helping to prevent further enamel from dissolving.
Defends
Against Acid Erosion
Protects against the acids found in everyday diets that can gradually weaken and thin enamel, making teeth appear dull and more yellow over time.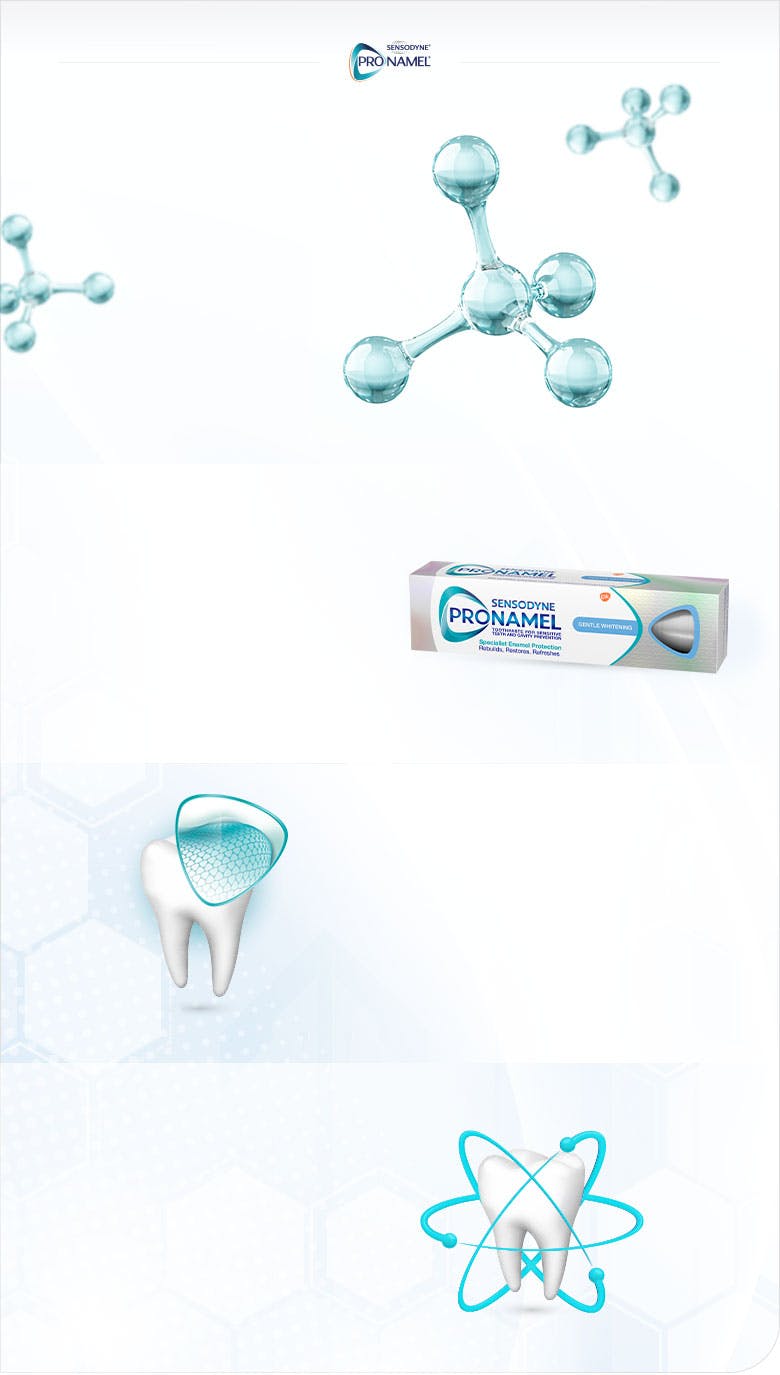 Pronamel works to strengthen enamel against the effects of acid erosion.